From the MD's Desk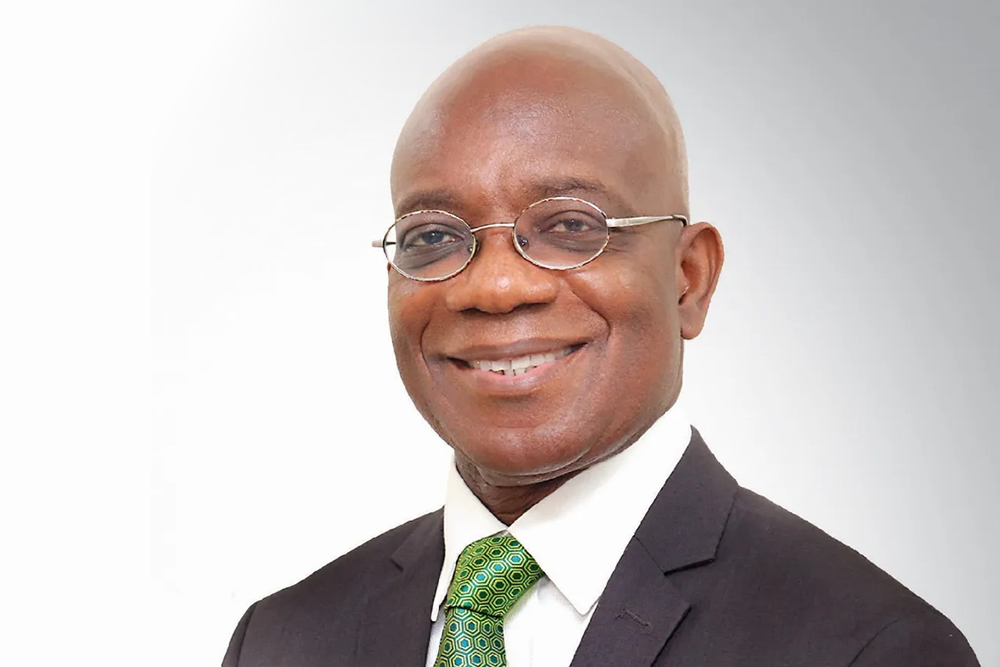 In this issue, I would like to make some remarks in four areas that I am convinced deserved some comments from my desk: the Zipline 'miracle'; our annual managers conference; digital banking age summit; and our people.
The Zipline 'Miracle' When I heard about the launch of Zipline Ghana's operations, to support the health care delivery in hard-to-reach areas,
I heaved a sigh of relief because I have in my many travels around the country, come face-to-face with the health challenges facing many rural areas. In the close to four decades of my work with rural communities, I have had to traverse the smallest hamlets located in the very remote parts of Ghana. The nature of our roads is another story to be told at an appropriate forum.

To learn at first hand and to understand the real story behind the razzmatazz that greeted the launch of the medical drone delivery service, I decided to pay a 'curiosity' visit to the Omenako 'miracle' facility. I had no expectations, and was totally blown away to see highly competent and well trained professionals who were working with so much zeal and commitment to ensure health care delivery and support to rural dwellers.

A trained pharmacist and team leader at the fulfilment centre, Nana Akosua Okyerewaa Okyere, told me "we live and work in this community, my happiness comes from seeing essential medicines delivered to people who truly need them and who would but for the arrival of these medical drones, have been dying from basic ailments such as snake bites".

As Ralph Emerson, the American philosopher, once said, "The first wealth is health", and I believe this initiative by Zipline Ghana is God sent and should be supported by all and sundry.

As these services are rendered to people who are mainly in the catchment areas of rural and community banks, I found my
curiosity to be well placed since 'a life saved is a customer gained'.

We at ARB Apex Bank can only appeal to the Government and other partners to consider making payments for services rendered by Zipline Ghana through our RCBs because we are located in every area of the country. We are equally ready to provide banking services to the statt of Zipline and the institutions they serve.

2019 Managers Conference
I was extremely delighted to host the CEOs and GMs of the RCBs at the 2019 Managers Conference in Sunyani, under the theme: Sustaining Rural and Community Banking through Digitalization.

The theme resonated so well with them such that they all resolved to push the 'digi' agenda, because without the adoption of appropriate technology, notwithstanding how expensive it might be, the cost of doing nothing would no doubt be significantly much higher.

I dove my hat to the teams that organized the confab and the phenomenal resource experts, especially Dr Noel Tagoe and Dr Emmanuel Hopeson, who shared their knowledge and experiences with us. The positive feedback was so overwhelming that I glory in the belief that our tagline – together for progress – is well on course.

When I shared the story of Nokia CEO during a press conference to announce Nokia being acquired by Microsoft and ended his speech by saying 'we didn't do anything wrong, but somehow, we lost';
I saw light bulbs in everybody's eyes. I was therefore not surprised when some of them remarked to me 'we either change or we get changed'. And to that I can only respond: 'the time to change is now'!!

Inlaks Digital Summit
I had not finished reveling in the success of the Sunyani confab when I got an invite to attend the maiden edition of Inlaks Digital Summit in Lagos. This event which was under the theme 'Unlocking the Opportunities in the Digital Banking Age' brought participants from Gambia, Liberia, Sierra Leone, Kenya, Uganda, Egypt, etc. The organizers did a fantastic job and presentations were top notch. I would like to encourage Inlaks to ensure this becomes an annual

event and should not hesitate to have Accra host the next one.

The 'digi' strands that run through the Sunyani and Lagos meetings were so revealing and a clear indication that if you don't change, the 'digi' train would leave you stranded at the station.

Our People
Most often I get surprised to learn that people still think rural and community banks are led and or managed by unqualified directors and statt. The contrary is actually the situation on the ground. Most of our directors, general managers and statt hold doctoral and post graduate degrees in business and other sciences; some are chartered bankers, chartered accountants, lawyers, economists, ICT gurus and entrepreneurs. They are seasoned practitioners in their fields of choice.

The Rural Banker would like to throw the searchlight on the quality of people who abound in our boardrooms and banking premises to assure our teeming
customers that we are sufficiently well endowed and poised to
otter them the quality of service that they expect. Which is why we have introduced 'our people' pages to provide brief profiles of chairpersons and general
managers who are in the helm of attairs of our rural and community banks.

Together, we pledge to exceed your expectations!!
| | |
| --- | --- |
| | |